'Hot Young Bloods' and 'Our Times', two Asian rom-coms to watch this weekend
If you are a hopeless romantic, you can never go wrong with watching either one of these films.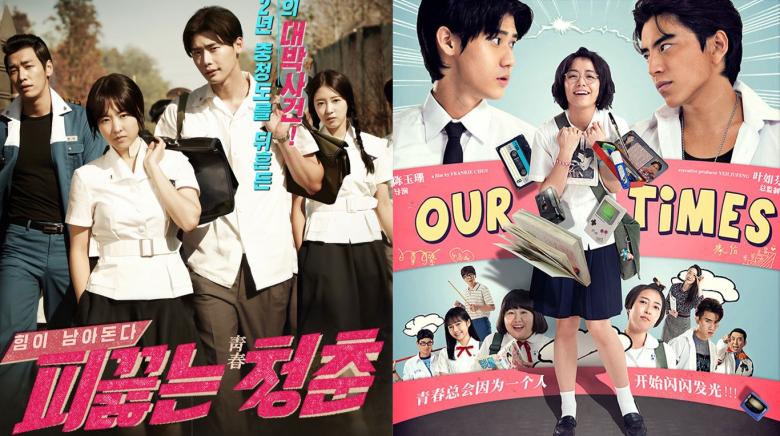 (I say watch both. This article features no spoilers and is not sponsored by either of the films and/or mentioned organizations.)
Rom-com involving high school gangs? Check. Tough-acting softies as main characters? Check. Unexpected love between very different people? Check.
Read on for plot synopses and to find out where you can stream them!
Hot Young Bloods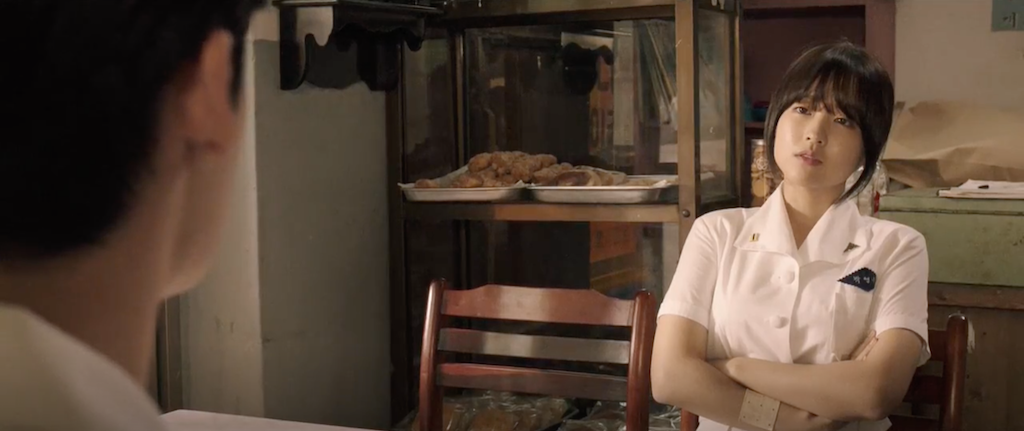 'Hot Young Bloods' is a Korean film directed by Lee Yeon-woo, released in 2014 across South Korea, Hong Kong, Singapore and Malaysia. In the film, we follow a playboy character in his senior high school year. Somewhere along the way, he crosses paths with his school's female gang boss and becomes increasingly involved with her through humorous and unsuspecting ways. They then develop affection for each other and feel like they have to protect each other at all times: the gang boss has to protect what she deems her 'charming yet defenceless boyfriend', while the 'Casanova' feels like he has to protect his girl from all the fights she gets into, since ultimately he believes she would one day get herself into a fight she may not survive.
The dynamic between the main characters is played very well, making them easily lovable characters. We also get to see the different issues and political dilemmas that exist in Korean high schools. All in all, 'Hot Young Bloods' is an endearing and believable look into a typical high schooler's life and struggles in the 1980s.
Our Times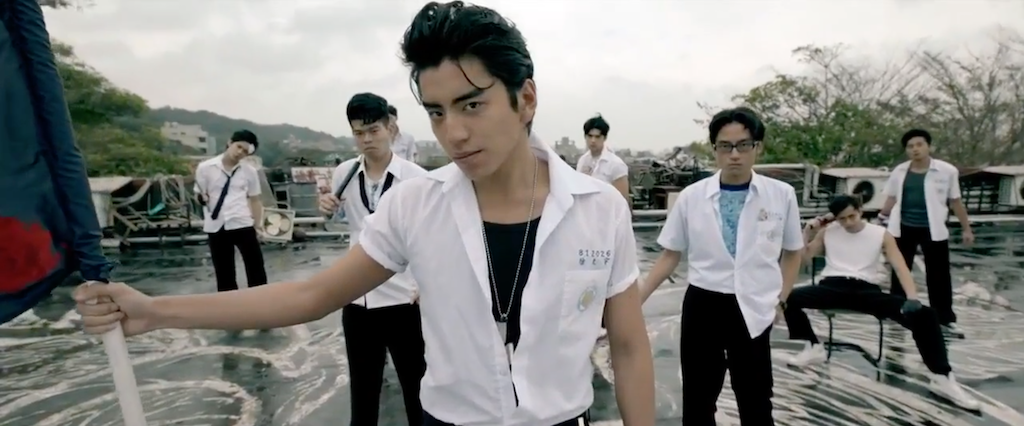 On the other hand, we have 'Our Times', which is a Taiwanese film directed by Frankie Chen. It was released in 2015 (a year after 'Hot Young Bloods') across Taiwan, Hong Kong, Macau, Singapore and Malaysia. 'Our Times' was also screened in Canada at the Toronto Reel Asian International Film Festival that same year.
Now, that's not to say the uncanny resemblance between this and 'Hot Young Bloods' is deliberate. Let's keep it as a setting-driven coincidence. Nonetheless, the plot is very similar, except for the reversed roles between the main characters and some other dynamic details. As a summary with no spoilers, the plot follows a typical 'nerd' in high school. She finds herself constantly coming into contact with the school's gang boss, and with their many interactions, they slowly fall for each other. We get to see backstories of the gang boss and why he's become the way he is. We also get to see all the different forces working against the couple that make the story much more real and multi-dimensional.
Where to watch
As of writing, both movies can be found on Amazon Prime Video.
Choosing which to watch would simply be a case of preference between Korean and Mandarin or if you perhaps recognize any of the cast of either movies. Tuck in with some popcorn and a refreshing drink, and wind down with these films after a long day!